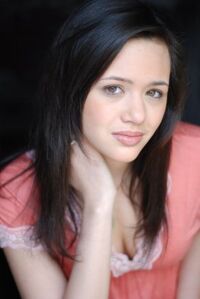 Rebecca Brown (born August 18, 1992) is an American teen actress and musician from Chicago, Illinois. She began playing guitar at the age of 4.
She appeared in the film School of Rock as Katie, the bass player for the band formed in the film. She was chosen for the film after appearing on the From the Top radio show at the age of nine. She was the lead singer and bass guitarist in a Chicago alternative band, Sweet Revenge, formed by her neighbors in 2004.
She currently attends the University of Illinois at Chicago and performs in local theatre.
Her nickname was posh spice and she played bass guitar.
External Links
Edit